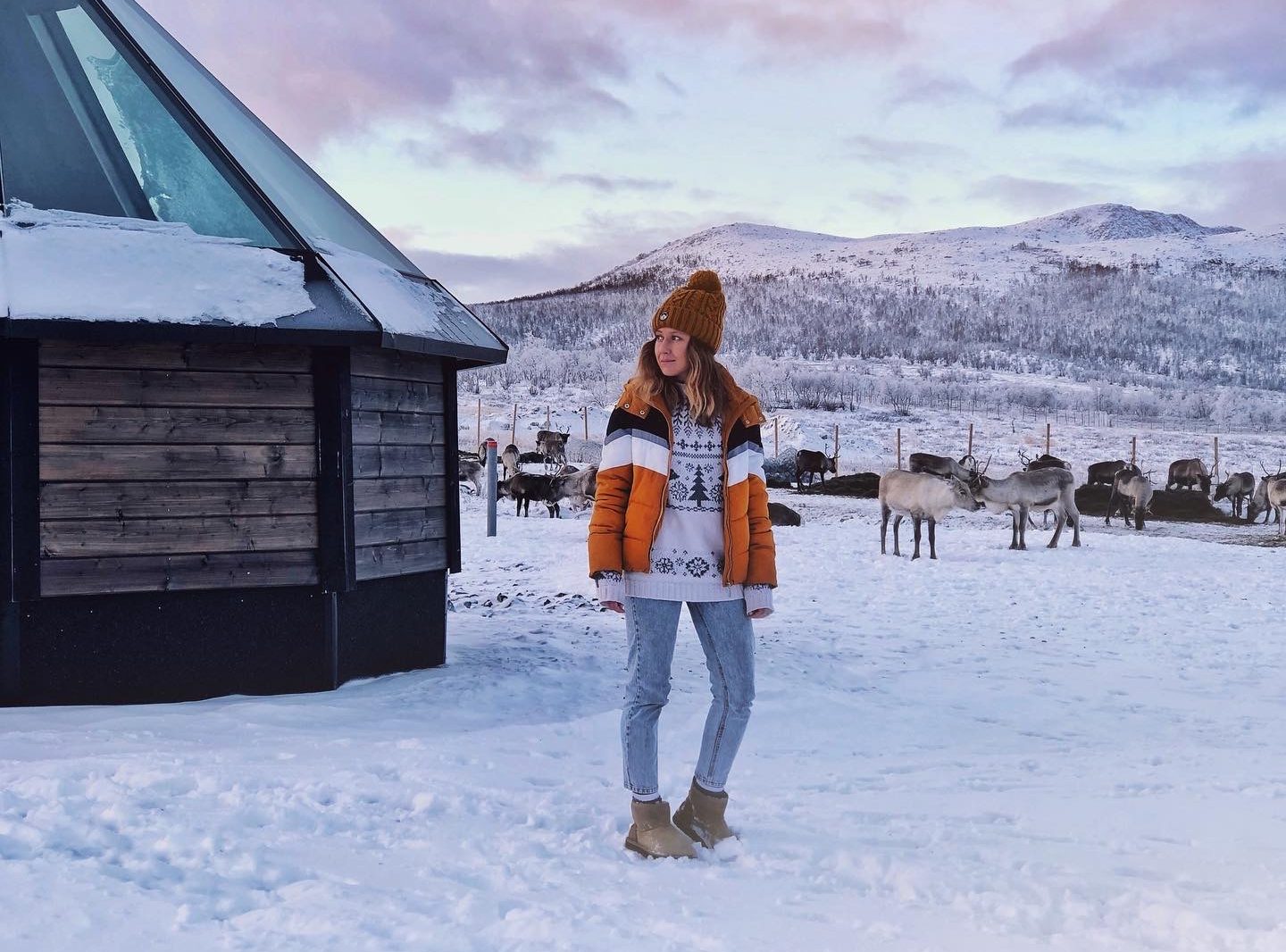 Accommodation with a view - glass igloos and log cabins
Choose the best option for your Kilpisjärvi holiday
Luxury Glass igloos and high end log cabins in the Lapland
Located at Kilpisjärvi, in the Northwesternmost corner of Finland, Arctic Land Adventure at Vasara Reindeer Ranch is in the heart of Sámiland where tending to reindeer is a Sámi way of life based on tradition and where the traditional lifestyle is still very much alive. Kilpisjärven Tunturimajat is situated in the Kilpisjärvi Village centre with a view to sacred mountain, Saana.
Arctic Land Adventure offers guests an unforgettable combination of nature, silence and luxury. Our exclusive accommodation in 4 high quality Glass Igloos is combined with 'live like a local' Reindeer Ranch visit and traditional Lappish food experience. Our experience packages are designed to give You a glimpse to the Reindeer Herder's life, offer an opportunity to be part of the nature and wildlife, to hunt the Northern Lights during the dark winter nights or experience the white Arctic nights during the summer months or just to relax in the sauna and outdoor hot tub by the lakeside under the Arctic sky.
Kilpisjärven Tunturimajat boasts one of the best locations in Kilpisjärvi, offering views of the majestic Saana Mountain which we call "the home rock". Our 6 log-built chalets are perfectly situated in the heart of the village, yet just steps away from the surrounding pristine wilderness which is a haven for nature lovers all year round.
On behalf of Vasara family we extend to you the warmest welcome to experience Sámi culture, heritage and hospitality with us.
Tervetuloa – Bures boahtin – Welcome!
Mia & Nils-Matti